Thursday 15th August 2019
The Jersey Mutual Gorey Fete is one of the largest annual charity events of the year.

Set in the picturesque harbour of Gorey, there is fun for all the family from beach events, face painting to fair ground rides and crown and anchor.

Stage events include live music and the famous yard of ale and spaghetti eating competitions.

Al fresco eating all day with the evening coming to a close with a spectacular fireworks display.

Proceeds from the Gorey Fete go to charity. All the organisers and helpers give up their time for free. Please support the Gorey Fete !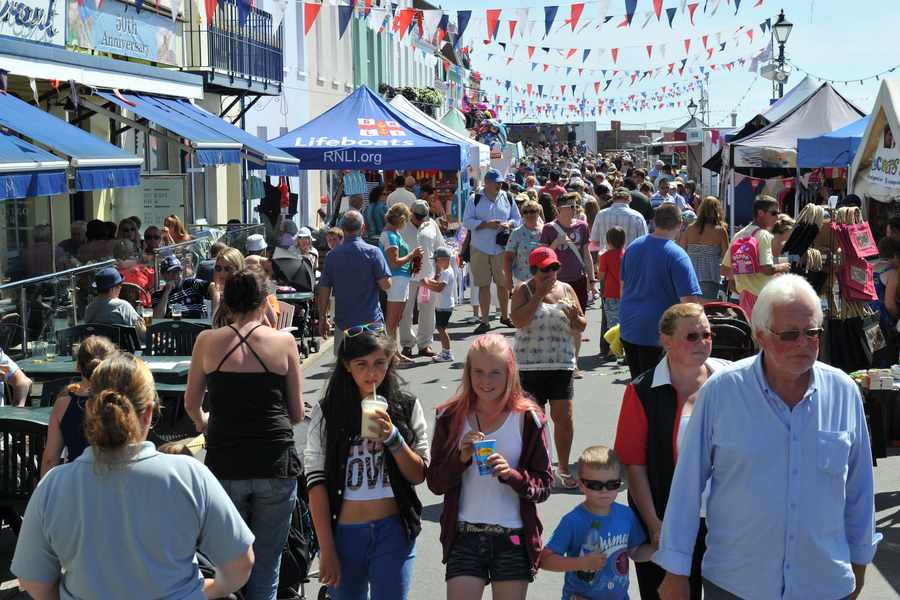 Gates Open - 10:00
Adult Entry Price - £6 (16 yrs +)
Child Entry Price - FREE
Event Finish - 23:00
OFFICIAL PROGRAMME
FIND OUT WHAT'S GOING ON WHEN?
Interested in having a concession at the Fete?
Get in touch with our Concessions Team
Interested in providing Entertainment at the Fete?
Get in touch with our Entertainment Team